I bottle lightning.
I'm a business coach, strategist & fairy godmother hype-crew for intentional entrepreneurs.
I help entrepreneurs build lucrative online business ecosystems that scale, cultivate community that matters & liberate themselves from the grind.
In my past life, I designed & launched products on every device & platform, vetted & incubated 5 million-dollar ideas for an innovation think tank, personally invented 3 internationally patented user experiences, and I've been an advisor for intentional entrepreneurs & startup founders for over 10 years.
Today, I use my experience to bottle lightning, delivering the systems & frameworks that work like magic, so that intentional entrepreneurs can live a life they love.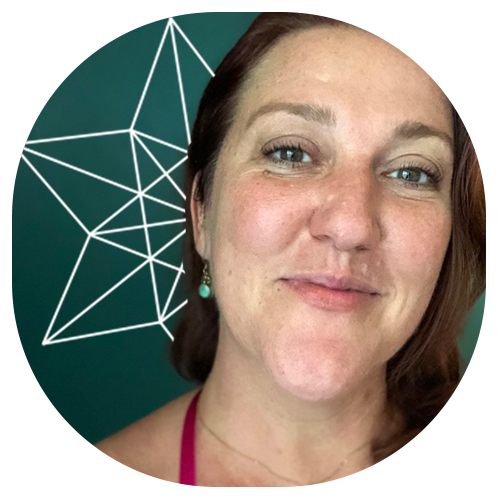 I'm the rebel spirit behind Bottled Lightning and I'm a big fan of people with something bold to say, living in bold ways; changemakers are my birds of a feather.
My superpower is turning situations into solutions. My purpose is to light-heartedly illuminate the way. Let's solve your situation, so you can get back to doing what you love.
My claims to fame…
🏆 4x Patented Inventor (my inventions are in your phone and smart TV)
🏆 Forbes "Cannabusiness Oracle"
🎤 SXSW Speaker
🎤 "From Goldfish to Blackfish" Signature Talk
🎤 Cannabusiness Conferences
🎙 Cannabis Nurses Network Contributor of the Year 2020
🏆 Voted "Best Invention" in 8th grade (read the whole story below)

I love talking about…
🔮 Magic of Community
💫 Cultivating Innovation
🧞 Human Centered Design
💥 Transforming Obstacles
💖 Cultivating Unconditional Love
🎠 The Metaphysical Playground
🕯 Personal Transformation
🧘‍♀️ Healing & the Human Condition
🍃 The Mind Body Soul Machine
🌿 Plant Medicine & Entheogens
🧑‍🎤 Music I Can Dance To
✈️ World Travel
🍽 Local Recipes