My journey in entrepreneurship has been anything but conventional.
I thought I was going to be a technical startup founder hunting my billion dollar valuation. I figured the next best option would be ending up a Mad Men advertising executive, or Vice President of this or that department. I never would have guessed that at my professional peak, with the next steps right in front of me, I would abandon those ideas for something more aligned with my heart… But when I look back to where it all started, it's almost like it was destined for me to find this unconventional role in the world.
Isn't that how finding one's purpose often goes?
While the shift felt like it happened all at once, if you look back to the start of the story, you can see the tell tale signs pointing the way from the very beginning. And even more tellingly, no matter the obstacles, no matter my resistance to the idea, I couldn't help but heed the call.
You probably know exactly what I'm talking about.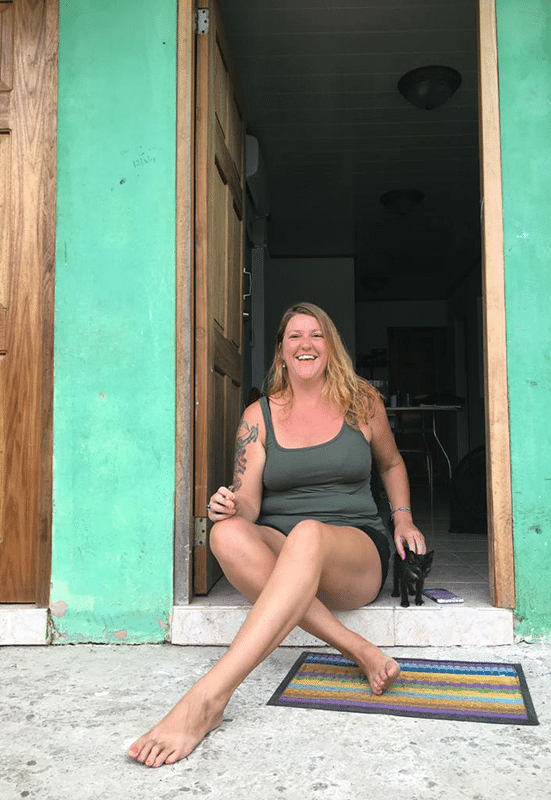 Your big idea won't let you rest.
You've got pages of notes, a bunch of tabs open in your browser, and a few uncompleted courses banging around. Close friends know you've been preparing for the next step – you've had ecstatic conversations sharing the vision and…
You've probably asked yourself over and over,
When are you going to finally…
launch that course
create that community
offer your services

offer your classes
You know your clients want more from you, and you have ideas on how to make it work… but how to tie it all together successfully is still unclear.
Perhaps you've had a few false starts; you've encountered obstacles, lack of clarity, and you've tried launching but it wasn't as effective as you'd hoped.
Bringing a spirited vision into the world can be tough. Visionaries are often left wondering if all the hard work is even worth it. I've been there. We all have.
there's an easier way
I've watched this cycle plague so many creators and thought leaders, slowing and discouraging their progress. Whether it's the many unknowns of the journey raising a litany of insecurities, or simply our shifting mindset – we wrestle with our big calling until finally, we heed the call.
There is an easier path, it doesn't require sacrificing your vision, authenticity or integrity, and I can help show you the way.

Becoming a guide & amplifier for visionary entrepreneurs was not a straight line;
but that circuitous journey equipped me with the skills to have legendary impact.

I've got bright ideas in my blood.
I inherited my love for entrepreneurship very early in life. My mother and grandmother were small business owners, and my great-grandfather was an entrepreneur and inventor.
As a child, I was designing "applications" on flip-pads I would hang over the "monitor" of the "laptop" I made from cereal boxes and typing paper, running a pretend "Computers & Disks" business with my little sisters. Innovations were pouring out of that play-business so ahead of the time & technology, my sisters and I have often joked how there must have been Silicon Valley spies outside our bedroom window.
I won "Best Invention Idea" in my 8th grade class for a computer-slash-robot that could clean my bedroom. (I'm still waiting for someone to build it.) By the time I eventually learned what entrepreneurship, startups, product design and marketing meant, I was already an innovating, problem-solving powerhouse.
The setbacks started my freshman year in college.
After a life changing car accident first semester in University, everything about my professional trajectory changed. Real talk, I'm still not sure how I survived – and I would ask myself WHY I survived many times in my life after that moment. I reassessed my goals – knowing I wasn't going to be able to complete my degree.
Ever the trailblazer, it never occurred to me that I would have to pick something else to do. I simply started my own business with the intent to build the expertise I would need – and I began freelancing immediately. For each new client, I made sure there was something that I didn't know how to do in the contract so I would be forced to learn .
With enough of a portfolio to demonstrate some skill, I started out my "employed" career in branding and marketing, cranking out logos and magazine ads for a PR agency.
I was always an early adopter, but because I was learning the finer points of web design during the advent of the "Designing With Web Standards" movement, I didn't know that I was learning a 1-in-a-thousand skill that would set my career apart. It wasn't long before I found myself a job as an adjunct professor at a technical college, teaching web design, multimedia and film editing.
Finding my way in the real world
With a real resume and a robust portfolio, I moved to the "big city" ready to turn my collection of skills into a "real career".
Snatched up by the startup scene in San Diego, I showed web application developers how slim I could trim down their code to deliver software that was loading 75% faster, and 10x easier to build. I spent a bit more time at other companies crushing the front-end web developer role before I realized that my real powers belonged in a new role.
User Experience Design was emerging as a role in tech and software companies, and it described me perfectly.
I spent the next five years working for a company that built software on every platform that existed. My work included full-scale mobile applications for Verizon and AT&T, before "app stores" even existed. Putting music and video on any device in your house was the goal, and every idea brewed into a digital products that had industry changing impact.
The company rewarded innovations and my patents are in your phone and smart TV today. By the time I left, I had three patents under my belt and I was ready for the next move.
Consulting independently, I began working for companies who wanted more than a minion, they wanted ideas, quality work, and killer solutions. I loved being called in to bring clever, ugly duckling ideas into their swanning glory. With an eagle eye for improvements and innovations, I became known as a talented problem solver.
How I learned to bottle lightning
My expertise caught the eye of a woman who would become my mentor. She was responsible for creating an innovation team within a very large corporation that, frankly, was going to die out if they didn't innovate, and fast.
I was added to a small think tank that was made up of a couple product managers, UX designers, developers and data scientists. Our job collectively, was to vet new ideas and validate if they were actually a viable business idea, or a waste of time. (The measurement of a good idea in this case meant that it would bring in 5 million dollars in annual revenue for the parent corporation.)
Using Lean Startup, design sprints, and human centered design, we would run small measured experiments for each idea, validating it along the way with customer research, prototypes and marketing experiments. With a new "startup" to work on nearly weekly, I quickly added growth hacking, innovation thinking, fast-design and using the latest in tools and leading technology in efficient, novel ways.
Beyond our building & testing concepts for the organization, we were responsible for forging an innovation culture within the corporation at large. I was personally responsible for documenting our frameworks, then teaching others exactly how to capture lightning in a bottle.
Leaning towards the startup life
At the same time, cannabis legalization was becoming the norm in California, and I saw the opportunity to position myself as a thought-leader, where nearly EVERY business would be a startup, in an industry ripe for innovation. I became known as the "Cannabusiness Oracle", offering my consultancy and mentorship services to the visionaries who had found their way into the cannabis industry. I became a mentor at a cannabis startup accelerator, and joined the advisory board of local cannabis entrepreneurship groups.
When my mentor chose to leave the innovation team to focus on her own vision, I chose to leave as well, ready to finally launch my very own startup. I joined a startup accelerator, and began making my way through the process.
Plot twist: I
hated

it.

I couldn't bring myself to pull the trigger.

I circled around my business concepts over and over – getting them to the point where I would be confident to ask for funding, diving in fully to the culture of startups… and then falling back away from the idea. There was SOMETHING about this whole process that didn't sit well with me.

I couldn't bring myself to create and commit to something that didn't have profound impact to make the world a better place… and the whole game of "get as big as you can as fast as you can" went against what I considered my moral compass. In fact, the closer I got to launching my startup, the less I identified as a startup founder.

I was already chronically unhireable by this point, but now I was having a crisis of faith that was burning down the grandiose visions I had built for my career. I had two professional choices as I saw it… Either I become a startup founder, or it was time to become Director and VP of some this or that department… but I couldn't bring myself to commit.
Why was I faltering? What was really blocking me?
A book found me; "Start with Why: How Great Leaders Inspire Everyone to Take Action" by Simon Sinek. This book asked me the most important question that would carry me through any confusion – "why are you doing this?" 1This book shows that the leaders who've had the greatest influence in the world all think, act, and communicate the same way – and it's the opposite of what everyone else does. Sinek calls this powerful idea The Golden Circle, and it provides a framework upon which organizations can be built, movements can be led, and people can be inspired. It all starts with WHY. Watch his popular TED Talk.
I knew I wanted to be an inspiring leader, so I sat down and really asked myself, why. What was at the heart of my motivation? What was it that motivated me to bring a vision into reality, and would keep me focused when the going got tough? Would I ever be able to put my real weight behind a clear vision?
What did I really, truly believe in?
After spending so much time self-investigating, my why crystalized. My work must be influential in making the world a better place. Anything less than that would be unfulfilling.
And here's the kicker… Once wasn't going to be enough. One vision would never hold me down. I had to help as many people as I was capable of bring their vision into the world.
I suddenly saw my litany of technical and creative skills converge into what it really was… an equipped mission to unify.
Unifying people to transform, to bring clarity, to communicate empathy in digital space, to trailblaze through obstacles, dissolve illusions, clear confusion and build real community.
After years of working in technology, from websites, branding, launching marketing campaigns, connecting online services to make a business run, learning human-centered design, growth hacking, business models, launch strategies, innovative problem solving, lean startup and every form of technology between…
I would use what I had learned to pave the way for as many world-changers as I could. I wanted to be the fairy godmother with the magic elixir in their corner, clearing the path, serving as a guide, and helping thought-leaders and visionary entrepreneurs manifest & amplify their purpose.
I would bring all the shortcuts and insights and strategies used by big companies, filter them through the lens of entrepreneurship, leadership and spirit-led business – to do what I loved to do; amplify the change-makers mission and purpose, over and over. And so here I am…
I bottle lightning to share &
illuminate the way for change-makers.
it's lovely to meet you
I'm happy you're Here
The truth is, it's a big wide internet out there, and I'm delighted that we've found each other.
I encourage you to join me by following Bottled Lightning on your favorite social media platform, so that we can continue to get to know each other better. It's also a GREAT place to ask me questions, and get insights that will benefit you, and others who might have the same questions.
I *love* to collaborate & guest on podcasts, webinars, stages, in Clubhouse rooms, you name it! If you'd like to collaborate on a project, DM with your idea.
I look forward to getting to know you more!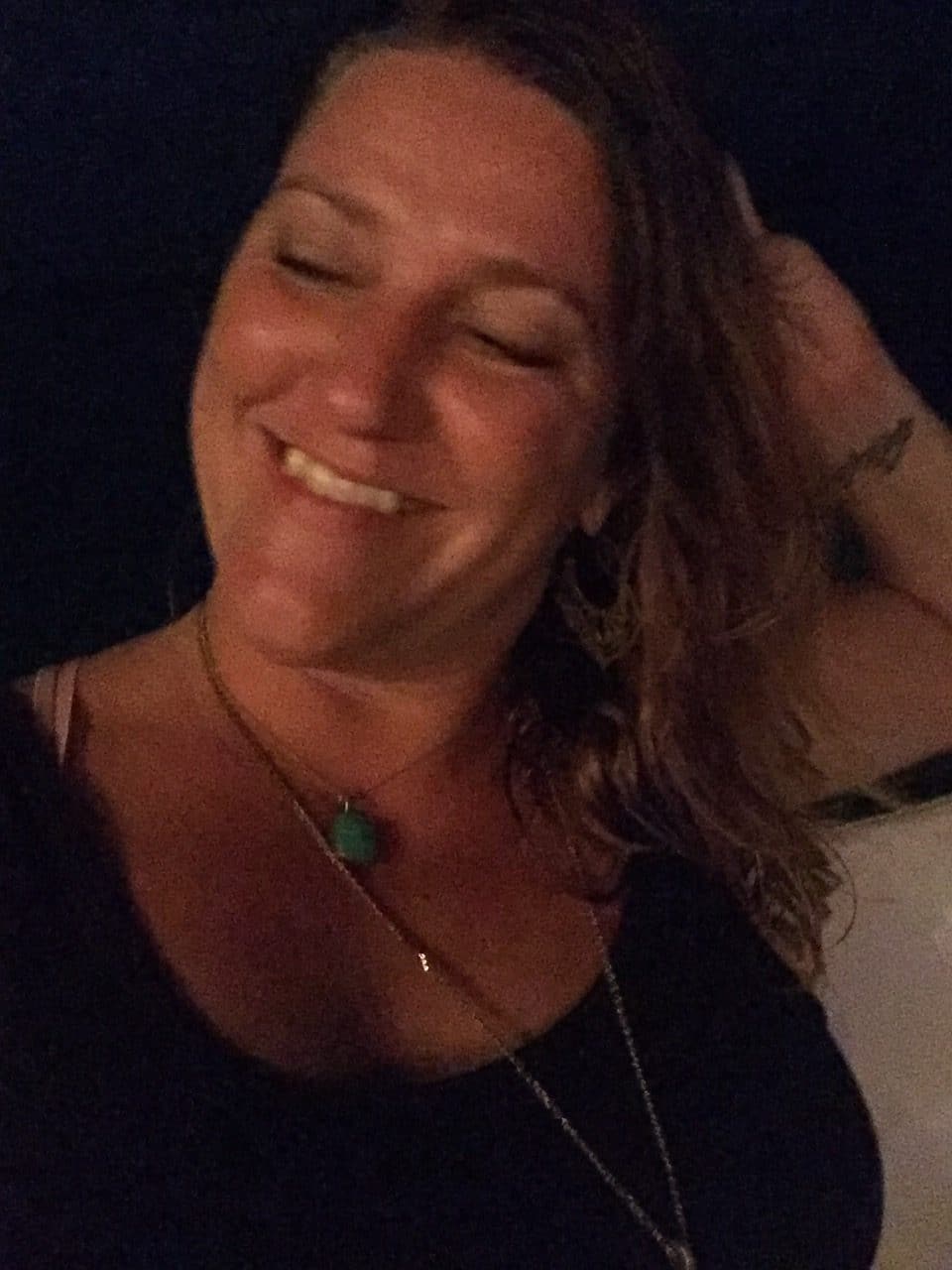 I love to talk about…
💫 Innovation & Creativity
🧞 Human Centered Design
💖 The Big Cosmic Wooha
🧘‍♀️ Healing & the Human Condition
🌿 Plant Medicine & Entheogens
🧑‍🎤 Music I Can Dance To
✈️ World Travel
🍽 Local Recipes
claims to fame
🏆 4x Patented Inventor (my inventions are in your
phone and smart TV)
🏆 Forbes "Cannabusiness Oracle"
🎤 SXSW Speaker
🎤 "From Goldfish to Blackfish" Signature Talk
🎤 Cannabusiness Conferences
🎙 Cannabis Nurses Network Contributor of the Year 2020
🏆 Voted "Best Invention" in 8th grade (Telling, amirite? 😜 )
official bio
Starlight is a business strategist & community launch specialist. Her purpose is to light the way for thought leaders & visionaries to leave legacies of love.
She helps coaches, consultants and experts grow & scale their online business with the power of online communities & transformative programs
.
Thanks to her game-changing support, they are impacting the world and seeing success on their own terms
.
In her past life, Starlight worked with startups & tech companies to launch & market digital services
. She has designed & launched products on every device & platform. She is also the lead inventor for 3 international patents. She has been an advisor & strategist to entrepreneurs & startup founders for 10+ years.
Now, she lives in the Caribbean, enjoying island life & helping visionaries succeed.
alignment check
Let's get to know One Another
Every great relationship starts with a conversation.
Hello new future friend + client + partner! Let's talk about your big idea and how we can collaborate for your success.