Project: COMMUNITY is a coached business strategy & support program for intentional entrepreneurs who are ready to launch a paid membership & online student community.
Bringing your community together, building genuine connection and ensuring value for everyone involved requires a thoughtful strategy and engagement plan.
Meanwhile, you're worried about pricing, tools, payment processing, building compelling membership benefits, and making sure a paid membership service won't trap you into endlessly creating content!
Project: COMMUNITY is the action plan that brings all the pieces together, and releases it ready into the hands of your excited audience. The launch strategy, the engagement plan, the online services, how to build in courses… your personalized action plan includes everything you need – and it's designed to grow as you grow!
Imagine you…
Have an expert in your corner who can help you figure out the technical parts, skip over any obstacles and make fast progress.
Sit down to work, and know exactly how to cultivate the growth, engagement and transformation of your community members.
Feel confident and equipped about the content plan for your community. You are excited & motivated about what you'll be creating!
Login to your community and see members progressing, connecting and building real relationships.
Easily convert your free community into paid members as your reach continues to grow.
Sell new courses and services with ease.
We work together to make this happen. Project: COMMUNITY includes coached planning sessions to clarify and build the strategy for your vision. Between sessions, you will have guided actions plans to help you bring it all into reality.
Project Outcome:
A growing, active and engaged community where your target customers are experiencing personal transformations, with an engagement plan, strategy for growth and the technical structure to make it all possible.
This program includes the fundamentals & some topics that no one talks about:
How to launch your community with a paid list of early adopters
How to consistently grow your service & membership with strategic pricing & offers
The nitty gritty of creating your first membership, slapping a price on it, and selling it
Support in creating your first education product (courses + workshops + webinars)
How to network & collaborate to grow your memberships without wasting your time.
A strategy for converting fresh customers into long-term superfans
The essential support system every community owner needs to feel supported
How to consistently provide engaging content without getting stuck at your desk forever!
By the time the program is over, you will be busy running your lucrative membership community.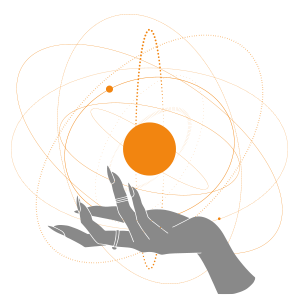 Project: COMMUNITY Program Details
Coaching sessions + templates + implementation support + launch event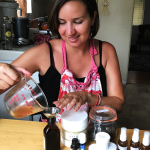 I came to Starlight knowing nothing about media, website development, or platforms. I knew I wanted to teach classes but didn't know how to make it accessible in the virtual world. I thought she was simply going to build a website.

What I received was a series of coaching which not only made my ideas more concise, but showed me where my passions truly were. It changed my whole perspective of what I was doing and made it more in line with what motivated and excited me.

She was so encouraging about my worth and my place in all the business world. She cheered me on in a way that helped me believe in my own abilities, and this propelled me to get even more creative than I had originally expected.

When my website was revealed it showcased all the themes I wanted. By listening to me and pulling colors and themes from pictures I liked, she found a way to display me and my brand as I wanted to be represented.

Starlight streamlined my various offers in an easy, professional, and fun manner. I wanted to join my own groups! With her knowledge and coaching, I learned how to become so much more computer savvy, competent, and creative. I walked away with a clear picture of what my business really does, a beautiful website, and knowledge on how to create, design, and sell my work online.