a customized playbook for success
Stand-Apart Launch
Strategy
Get a detailed strategy and step-by-step guide to a successful launch, customized for your business.
The Stand-Apart Launch Strategy is a package designed to guide & empower your launch, while giving you the specific, strategic answers you need to take confident action and get your digital product launched.
If you're ready for the step-by-step, customized action plan you need so that you can finally take action, and get LAUNCHED – we're ready for you.
Hi, my name is Starlight and I help business owners like you launch your big idea into the world with the strategy and tactics you need to get results. If you've been reading "top ten tips" lists for advice, downloading freebies, or comparing service platforms, you already know that not every suggested solution is ideal for your project.
Each business is unique, and not every launch strategy gets the same results
.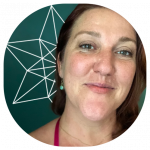 With your personalized Launch Strategy, I take out the guesswork and distractions so that you can launch with ease, take confident, efficient action. The result? You get the gift of TIME spent and MENTAL ease knowing you're focused on the right things so you can have a successful launch.

When you launch without a strategy & appropriate systems in place, the results can be erratic. Missing elements can jeopardize your results, and an inefficient platform will create more time-wasting problems when your offer starts to get traction.
does this sound familiar?
Too many details, not enough
Answers
Are you feeling like you don't have all the details you need or the right strategy in place for your launch?
Do you wish someone would just give you the big picture with all the details, so that you know exactly what you need to do?
You've done loads of googling, and you have folders full of guides and how-tos, but you're still floundering on the best course of action.
You've likely been asking, "What emails am I supposed to write? Which platform is best? How will I find clients? Is this the right price?"
You don't want things to slip through the cracks and you understand all essential parts for your launch (sales page + email list, etc.), but the advice you're getting isn't designed for your business.
"I know I can make it work, I just need someone to me give the answers! It can't be that complicated!"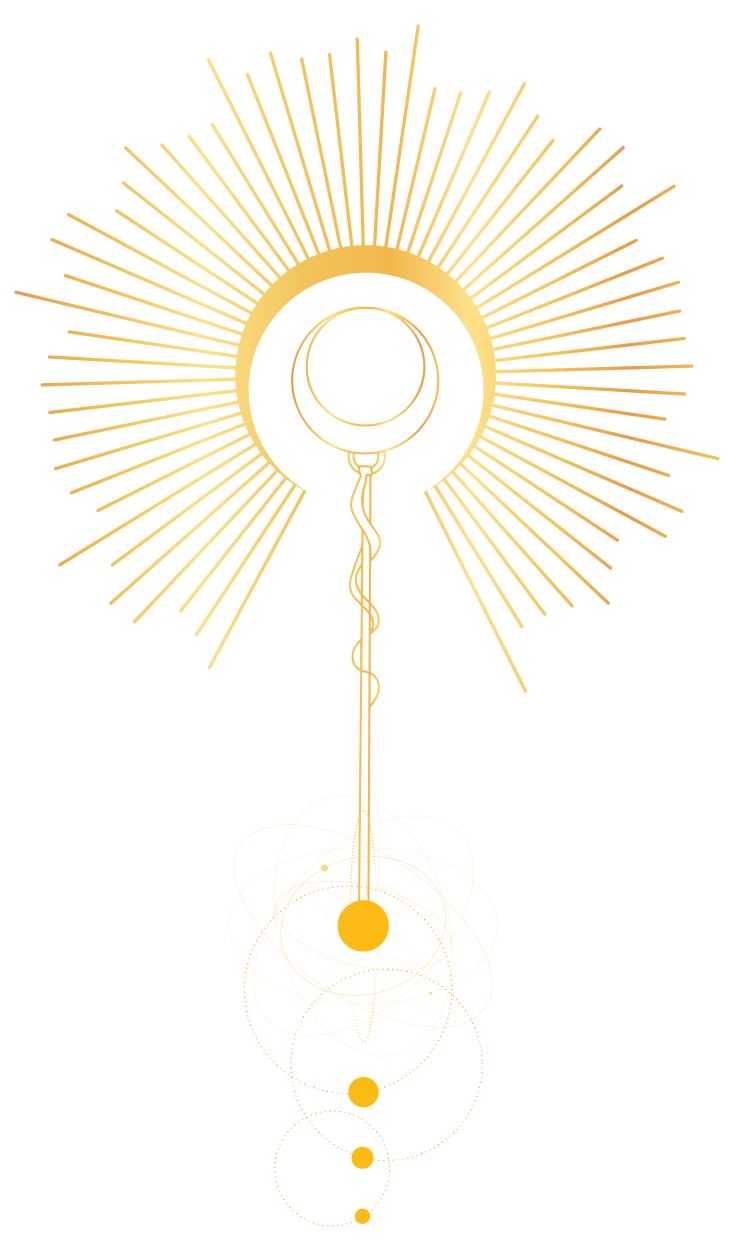 you're not alone
I've heard all of these questions from clients before…. I've even asked them myself. It might be that you've been getting by with duct-taping different tactics and ideas together, but now it's time to take your launch seriously and focus on the right tasks for success.
Strategy without tactics is the slowest route to victory. Tactics without strategy is the noise before defeat.
– SUN TZU
Are you ready for
takeoff?
A Stand Apart Launch Strategy is exactly what you need if you're ready for:
✨ Exactly how to
convert your existing audience into buyers
✨ Comprehensive communication plan – what to write & when to send it
✨ How to set up your technology & services for maximum efficiency
✨ "Delegate-able" task list for your virtual assistant or freelancers
✨ Templates & easy to follow instructions for your sales funnel
✨ Customized, easy to follow schedule & steps for every stage of your launch
your digital product launch strategy includes
The Real Good
Stuff
systems assessment
Let's take an unflinching look at exactly where you are in your launch process and your main goals. It's time to assess your business assets, online presence, systems & marketing efforts and any tasks you've been doing in preparation for launch.
strategic launch plan
This is how you get from where you are to where you want to be, in small, bite-sized steps. A prioritized, personalized launch plan that plays to your strengths. With launch prep, a launch schedule, and post-launch insights, you'll know exactly what you need to create & where to focus your attention.
destination mapping
Your personalized action plan needs to drive in the direction that aligns with your vision. We're building a launch designed to fulfill to your GOALS & aspirations. Let's make certain we know what that means & how it fits into the bigger picture.
system design + templates
We're not reinventing the wheel here. Templates, tools, how to connect everything and automate it for success – it's included. We've also made it easy for you to outsource some of the work – just hand your talented freelancer the planning notes and action plan, and they can get it done for you!
one on one guidance
I'm here to help! Your plan includes two (2), one-on-one launch strategy & coaching sessions to ensure that you get the guidance you need wherever you need the extra support.
The first session (90 minutes) is where we trailblaze through any immediate obstacles and go over any areas you need clarity & answers. We'll refine your messaging & the specifics of your launch. The second session (60 minutes) is after your Stand-Apart Launch Strategy is delivered; designed to resolve last minute issues before takeoff!
get answers fast
"Starlight is AMAZING! She serves up business wisdom with no fluff or BS. Within 45 minutes, I had a powerful ah-ha moment and knew exactly what was missing from my messaging and strategy. I had been spinning my wheels for weeks! After our strategy call, I created a new offer that I was actually EXCITED to create. It's been live for less than three days and I already sold four. I can't thank Starlight enough."
– Gabby Valdez, Dating Coach launching a coaching service
The
expert guidance, strategy & support

you need for launch.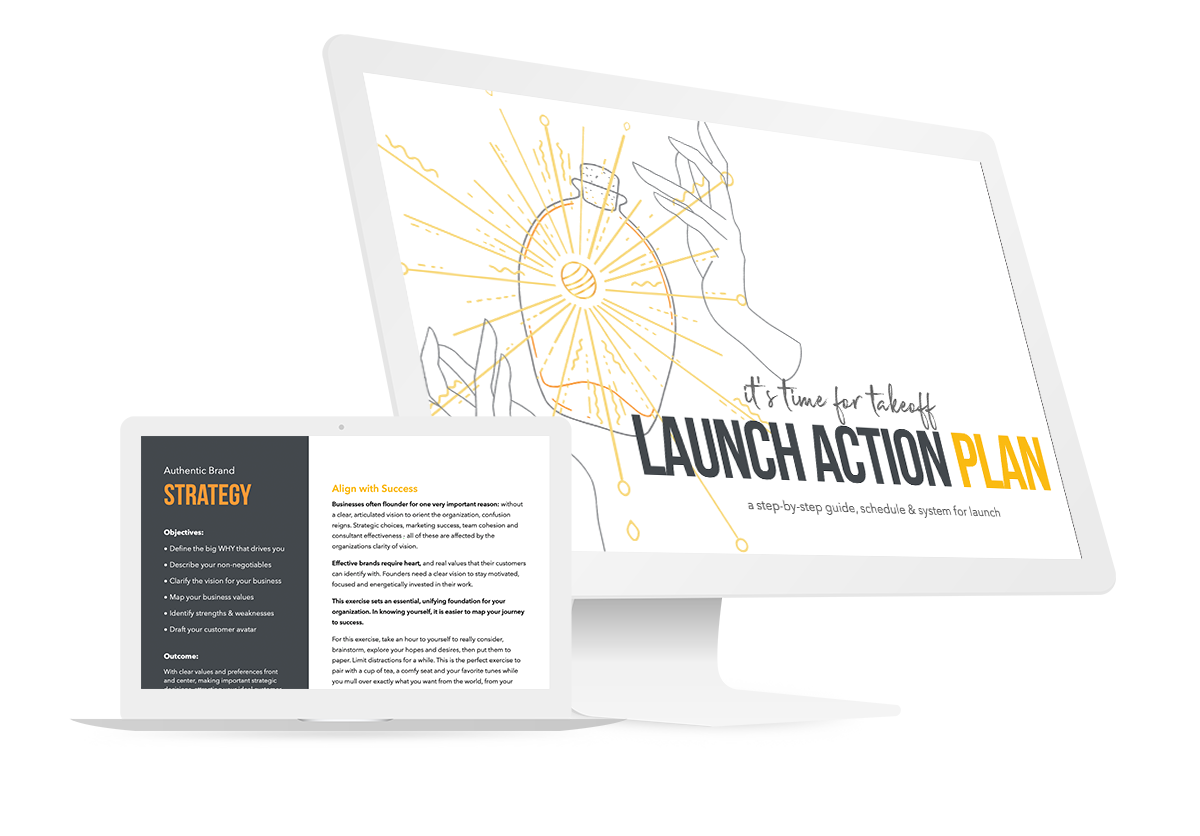 If you're ready to launch the service that leverages your strengths, sets you up for success and delivers repeatable results…
let's get started
!
Pre-Launch Assessment + Intake Form
90 minute Strategy Session
Launch Action Plan – includes: launch phase checklist, schedule, platforms, system design, communication sequences, swipe files, templates, marketing & collaboration strategy.
60 minute Strategy & Review Session
book now
Stand-Apart Launch
Strategy & ACTION PLAN
$1750
what to expect
Your Stand-Apart Launch
Strategy
Assessment + 2 Sessions + Comprehensive Launch Action Plan & Schedule
1st: Book Your Strategy Session
Book your Stand Apart Launch Strategy and schedule your first strategy session.
2nd: Complete Intake & Prep Questions
When you complete your booking, you will get an email with your intake questions to fill out. Complete & submit this prior to your strategy session.
3rd: Your 1st Launch Strategy Session
Spend this session clearing any immediate obstacles in the way of your launch, answering all your questions and creating a cohesive strategy for getting clients.
The full picture of your launch, combined with immediate opportunities – you can start taking confident action immediately.
4th: Your Custom Launch Action Plan ARRIVES
Your Launch Action Plan is a prioritized, personalized launch strategy guide that plays to your strengths. With easy to follow steps, exact platforms, templates and a proposed schedule – you'll be saving SO much time and effort. No more googling and futzing about, with this plan, you know exactly what to setup, what to write & where to focus. (Your plan arrives 7-10 business days after your 1st strategy session.)
Finally: Review Session
Meet for a second strategy & review session (60-mins). It's your opportunity to get any clarification or additional insight you need, while keeping you accountable to getting the work done. Get the hands-on support you need to make fast, confident progress.
get it now
Your Stand-Apart Launch
Strategy