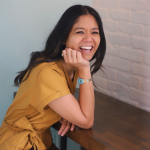 Starlight is AMAZING! She serves up business wisdom with no fluff or BS. Within 45 minutes, I had a powerful ah-ha moment and knew exactly what was missing from my messaging and strategy. I was spinning my wheels for weeks!

After our call, I created a new offer that I was actually EXCITED to create. It's been live for less than three days and I already sold four. I can't thank her enough.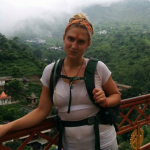 Let me start by saying that when I met Starlight–I was completely starting from scratch, quitting a career I was disheartened with, and embarking on my first entrepreneurial endeavor.

Her coaching package helped with every aspect of starting my new business. She included creative worksheets that helped me to brainstorm a name for my brand. I was able to envision a very specific idea of who my target client was with her help. I was genuinely inspired by doing the brand-building exercises she provided! She guided me in regards to authentic social media involvement, which had a huge impact on my online visibility.

Above all, her materials and one-on-one meetings supported me in creating a current, attainable vision for my company, while building the foundation for an expansive future.
Now, I know this may seem like quite a bit, but I truly look back at the start of my business and wonder just how messy the process would've been without her. If you're looking for guidance in brand-building, marketing, and a shift towards a creative, yet business-driven attitude, look no further.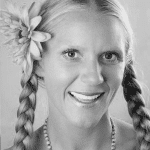 Starlight has been a game changer for my company! Her ability to identify and solve problems in creatives ways is truly impressive. She has a keen eye for design, business development and user experience. Through creating a beautifully designed and professionally functional digital environment, our company and community are now thriving. I cherish the work and guidance Starlight has consistently provided over the past 6 years. She is a miracle worker!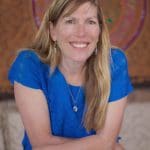 Are you ready to take your business to the next level? Perhaps you know where you'd like to be but are not quite sure how to get there. That was me about a year ago. Sometimes we are just too close to our own creations to be able to view them objectively. And also, as a therapist, I wanted to spend my time seeing clients instead of trying to figure out how to make my website more attractive.

Fortunately, I was able to find someone to help guide me through this process.

I've known Starlight Mundy for many years, so she was a natural choice when it came time for me to get the clarity and coaching I was looking for. Although I had already created my website and had a successful business, I wanted to sharpen my online and social media presence in order to be able to expand my offerings.

Through a series of sessions where Starlight helped me to really define my ideal customer and offerings, the end result is an online presence that is much more accessible to the clients I want to work with. I can truly say that from the day we launched my new website, my business has skyrocketed.

So, if you're looking for someone to help you grow beyond your current boundaries, I highly recommend her!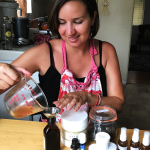 I came to Starlight knowing nothing about media, website development, or platforms. I knew I wanted to teach classes but didn't know how to make it accessible in the virtual world. I thought she was simply going to build a website.

What I received was a series of coaching which not only made my ideas more concise, but showed me where my passions truly were. It changed my whole perspective of what I was doing and made it more in line with what motivated and excited me.

She was so encouraging about my worth and my place in all the business world. She cheered me on in a way that helped me believe in my own abilities, and this propelled me to get even more creative than I had originally expected.

When my website was revealed it showcased all the themes I wanted. By listening to me and pulling colors and themes from pictures I liked, she found a way to display me and my brand as I wanted to be represented.

Starlight streamlined my various offers in an easy, professional, and fun manner. I wanted to join my own groups! With her knowledge and coaching, I learned how to become so much more computer savvy, competent, and creative. I walked away with a clear picture of what my business really does, a beautiful website, and knowledge on how to create, design, and sell my work online.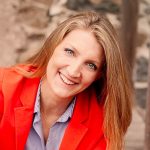 I was feeling so discouraged getting bogged down with the technical aspects of updating my site, overwhelmed with so many options and not having the knowledge or experience to make any decisions or take action.

Starlight helped me tremendously in just a few minutes! With her knowledge she was able to educate me and offer solutions I had never even heard of (and I'm not new to this). I'm so grateful to have been connected with Starlight!
Starlight's total command of this digital marketing age and the technology it entails is astounding! She did such an amazing job for us, I want her for myself full time! She is miles ahead of the herd…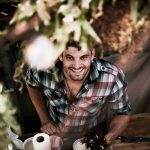 Starlight has easily been one of the most contributing success factors to my organization as a company as well as client outreach.  She is well organized, well spoken, and extremely knowledgeable in her area of expertise.  That area, albeit a very large one, includes design, printing, social media strategy, clientele outreach, and website building.

I hesitate to even list what she has helped me with only because it may place her in a box when this woman just can't be contained.  Her willingness to help and her prompt responses are a breath of fresh air in the industry and one that I will not be letting go. If you are looking for someone to help in multiple ways, I cannot stress how highly I recommend Starlight Mundy.