We work together to make this happen. Weekly planning sessions to brainstorm and form the bones of your vision, with homework assignments to fill out the structure and details. 
This program is for the technically competent who are willing to handle most of the digital bits of their business until it's going well enough to hire help. This means that the client (that's you) commits to the planning & homework that helps make this possible.
You'll have weekly homework to ensure the success of your project (depending on the stage of your business, these assignments will take several hours per week), along with a virtual, weekly, coached planning session where we advance to the next stages together.
The coach (that's me) makes the launch process easy by guiding you through the tough bits that usually require hiring a visual designer, web designer, copywriter and a marketing strategist.
Project Outcome:
A cohesive online presence with a coordinated content strategy that acts as a siren song to your target customers, amplifying your expertise, putting you ahead of your competitors, and generating your first online sales.
This program includes the fundamentals & some topics that no one talks about:
How to create a brand and business that reflects who you are to your customers 
How to build real customer understanding & where to find an abundance of clients.
The nitty gritty of creating your first service, slapping a price on it, and selling it
Client getting activities and the essential systems for running an online business
Growing confidence in your offerings because your customers won't stop recommending you
Managing your online business & brand; finding & equipping the talent you need to help you grow.
A real marketing plan that brings you paying customers
How to get your business on the right peoples radar without being a total goober
Effective competitive research and how to leverage your strengths
By the time the program is over, you will be busy running your online business.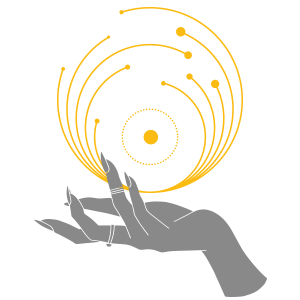 Project: LAUNCH Program Details
8 coaching sessions + assignments + implementation support + launch event
0. Preparation
Theme: Know Yourself
Get to the heart of who you are, and the business you're creating. Set the vision!
1. Starting Line
Theme: Know Your Customers
Customer research is everything. Before you start, get the download on your target market.
2. Brand Foundations
Theme: Your Company Brand & Mission
Your visual brand is defined, your mission & vision is clear, and your customers are front & center. The problem you solve is ready for solutions.
3. Service Design
Theme: What You Sell & The Problem You Solve
What you'll be selling, how much you'll be charging, and describing it to your customers.
4. Online Presence
Theme: Website & Email Marketing
Take everything you've learned and put it to action! Your website, adding content, products and creating your marketing approach (with templates to make it easy!).
5. Collaboration + Launch Squad
Theme: Your Human Support System
The parts are coming together! It's time to start your plan for driving new customers in your direction & identifying collaboration opportunities.
6. Building
Theme: Copywriting & Execution
You're building your new site, and completing the pieces to offer your new service for launch.
The full launch schedule can add up to 2 weeks to complete (as clients may need more time to complete work, and implementation begins in earnest).
7. Systems Check
Theme: Review & Support
We'll take this moment to assess that everything you need is ready for your launch day! You'll be activating your Launch Squad this week.
8. Takeoff
Theme: Launch & Rainmaking
Ready for launch! Your new business will be ready for promotion, and you'll have opportunities ready to leverage for attention!
Get Launched
Package Options
Project: LAUNCH Program
The problem with DIY is that sometimes, it's easy to get lost in the progress and lose momentum. Project: LAUNCH ensures you have on-going action plans for staying focused, and completing the full launch within 10 weeks.
This full program includes 8 coached sessions, all modules & workbooks, tech assistance, systems implementation check and a personal launch event. This is the program that comes with the coaching to ensure you GET IT LAUNCHED.
Investment………………………………..$3500
Payment plans available.

Branding, logo & Squarespace website implementation "done for you" add-ons are available.
Brand Foundations Program
Brand Foundations is an option is for highly motivated entrepreneurs who are confident they don't need on-going support to complete the site, copywriting and lessons. They can take the guidance & planning resources and run with it.
This program includes the first 4 coaching sessions & the documentation from ALL the sessions. The big difference? This program does not include the on-going hands-on support to ensure everything is completed, or the additional coaching sessions to guide your marketing & launch strategy.
Investment………………………………..$1500
Paid in full to start.
Interested in these program options for your business?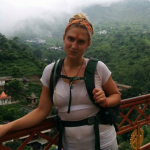 Let me start by saying that when I met Starlight–I was completely starting from scratch, quitting a career I was disheartened with, and embarking on my first entrepreneurial endeavor.

Her coaching package helped with every aspect of starting my new business. She included creative worksheets that helped me to brainstorm a name for my brand. I was able to envision a very specific idea of who my target client was with her help. I was genuinely inspired by doing the brand-building exercises she provided! She guided me in regards to authentic social media involvement, which had a huge impact on my online visibility.

Above all, her materials and one-on-one meetings supported me in creating a current, attainable vision for my company, while building the foundation for an expansive future.
Now, I know this may seem like quite a bit, but I truly look back at the start of my business and wonder just how messy the process would've been without her. If you're looking for guidance in brand-building, marketing, and a shift towards a creative, yet business-driven attitude, look no further.