Unlock direct access to expert strategy, guidance and personalized review – every week, for the next six months with Secret Weapon Strategy Sessions. Get the real-time insights, tactical advice, tools and problem-solving you need to navigate your business challenges effortlessly.
This 6-month package is designed to be flexible, on-call strategic support, offering you the essential insights, tools, and guidance you need to make impactful decisions and get fast, focused results (without the commitment of a high-ticket consulting package).
If you're ready to elevate your business with on-the-spot expertise, laser-focused strategy, and actionable solutions that deliver immediate impact – Secret Weapon Strategy Sessions are ready for you. ✨
Navigate challenges & unlock your
potential
How visionary entrepreneurs, coaches, and leaders like you unlock the strategic insights needed to navigate complex challenges and drive real results.
Get strategy & support when you need it most!
You've got this incredible vision for your business, but you keep hitting roadblocks, unsure of how to make the right choice for your business. You've been brainstorming, researching, and maybe even pulling your hair out a bit, but when it comes to actually SOLVING these challenges… it feels like you're just throwing spaghetti on the wall to see what sticks, amirite?
You've downloaded every freebie and watched every Youtube video, but there are SO many variables to consider! (And let's be real, committing to a high ticket coaching program just isn't in the cards for you right now.)
Listen up beebs, you're not going to next-level your business with a melange of unstructured, random-ass advice from free Facebook groups.
You want the best guidance you can get that doesn't sacrifice your sanity, your progress, and is there when you NEED it.
Your business requires a strategy that aligns with YOUR vision, YOUR goals, leverages YOUR strengths to ensure you THRIVE, and is as streamlined as it can be (endless browser tabs be damned!).
The support you need to
succeed
Advice, Systems & Proven Strategies to Blast Through Obstacles
Level up your business without adding a big financial commitment that slows you down. Waiting for your turn on a group call, wading thru another massive course, or spinning your wheels between coaching sessions just isn't the right plan for you. Sometimes you need real-time guidance from someone who gets your big vision – while you're actually getting things done and actively in the sauce.
When things get complicated, you need someone who can help you figure out complex problems with the big picture in mind. Whether it's a tech obstacle, a strategic snafu, or support navigating a sticky situation – we all need someone in our back pocket we can trust to give help us see the big picture & make smart choices.
Your strategic secret weapon to navigate the obstacles in your biz.
Get answers to your pressing questions, help to navigate a technical issue, eyes on your work, and someone who understands your big vision. With support like this, you'll navigate any business situation with confidence.
Whether it's refining your offer, optimizing your sales funnel, or finding clients; there's a plan for that. Together, we create a personalized & focused action plan that gets results without robbing you of your sanity.
Curated Tools & Templates
When you have a specific task to get accomplished, wouldn't it be great to have exactly what you need on hand? The same tools, templates and swipes I use with my high ticket clients are included, when you need them.
lightning

in Action

Don't take my word for it… tune in to hear what others have to say…
Set Up Your Secret
Weapon
Six Month Plan + Anytime Support + Curated Tools & templates
Monthly payments are available. Mash the buy button to send me an email and we'll get you set up. 💖
One simple payment, bing bang boom. You'll be invited to book your first one-on-one session, and you'll have another one on the books, on me, whenever you're ready. ⚡️
1. Roadmapping & Vision Sesh
Let's kick off your sessions with a roadmapping & alignment session. We'll spend an hour going thru your business, your priorities for the next six month, and pulling back the veil on any obstacles to create your personalized focus plan. (This will help me keep your big vision in mind, and avoid shiny distractions!)
2. As Needed, Private Virtual Support
When you're running into obstacles, all you need to do is pick up the phone! Tuesdays, Wednesdays and Thursdays – anytime between 11am and 4pm Eastern, you can send a private text, voice memo, screenshots and links to our private Telegram chat and get the help you need. Open office hours are scheduled for large blocks of time so you can ask your questions, get responses, have time to work on it, and come back for more if you need it.
3. Personalized Feedback & Review
You don't have to guess if it's right, or hope for the best. You've got an eagle-eyed strategist, marketing baddie & community nerd who can help you make sure it's on point. Go ahead and send over anything you need an extra pair of eyes on so you're confident it's good to go.
4. Leading Edge Insights & Expertise
You don't have to become an expert on the latest in tech solutions, sales funnels, program design or marketing strategy, you've got the expert you need in your corner! Skip the googling and get proven solutions that get results.
5. Curated Tools & Templates
Wish you had a template or guide to follow? Need additional insight on a specific topic? Your Secret Weapon Strategy Sessions include curated access to the Bottled Lightning Arsenal – if there's an education session, or a workbook, or a swipe file that you need – it's included – and I'll send it right over.
60 minute 1:1 roadmapping & strategy session

(additional bonus checkin session when paid in full!)
Six months of weekly virtual Telegram App support
Personalized and private strategic support
Accountability & big picture check-ins
Referrals, service providers & growth opportunities!

Proven templates & swipe files




10+ years business growth strategy

15+ years marketing expertise
Everything you need to get clarity & stay focused
Strategic Roadmap & Plan
All those ideas, all those questions & unknowns? Let's get them out of your head, solved, and into a holistic, executable plan proven to get results. Your product offers, marketing plan, big picture vision and bitesized steps – we'll get it locked in.
Weekly On-Demand Support
No more spinning your wheels and endless googling. Get answers when you need them. The best part of this program is that you can get help while you're DOING the work. No waiting for "the next call" – just high speed progress & anytime support.
An Arsenal of Proven Methods
No need to start from zero! Whether it's getting the inside track on a new tactic, advice on setting up the best tech, or templates to make it simple – you've got the goods! With curated access to the swipes & guidance you need, nothing can stop you.
Secret Weapon Strategy results cannot be guaranteed. The business owners that get the best results are motivated online business owners, coaches, consultants and published thought leaders who already have an established audience and email list – and are willing to put in the work and follow a focused plan of action. If you don't take the guidance seriously, or you allow yourself to continually be distracted – your results will be less than impressive.
More
lightning

in Action

Here's a few more lovely things that clients have shared…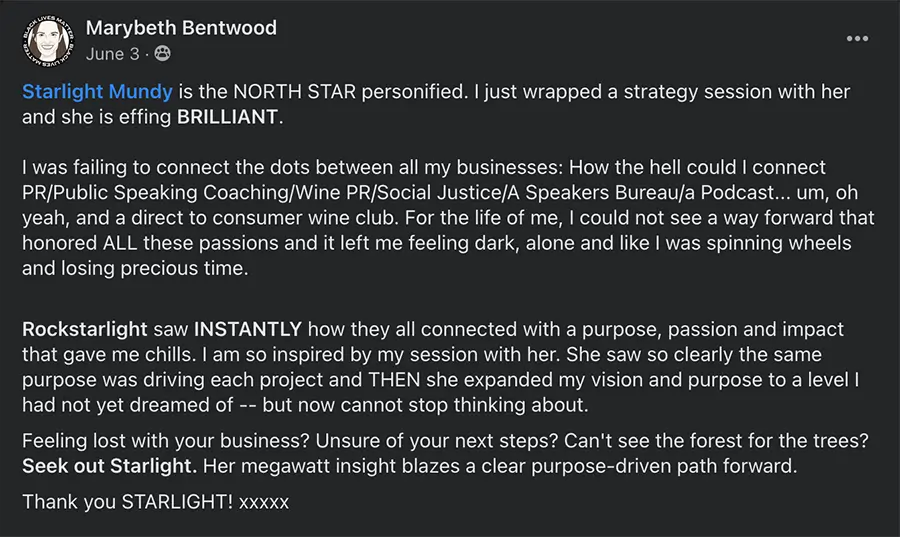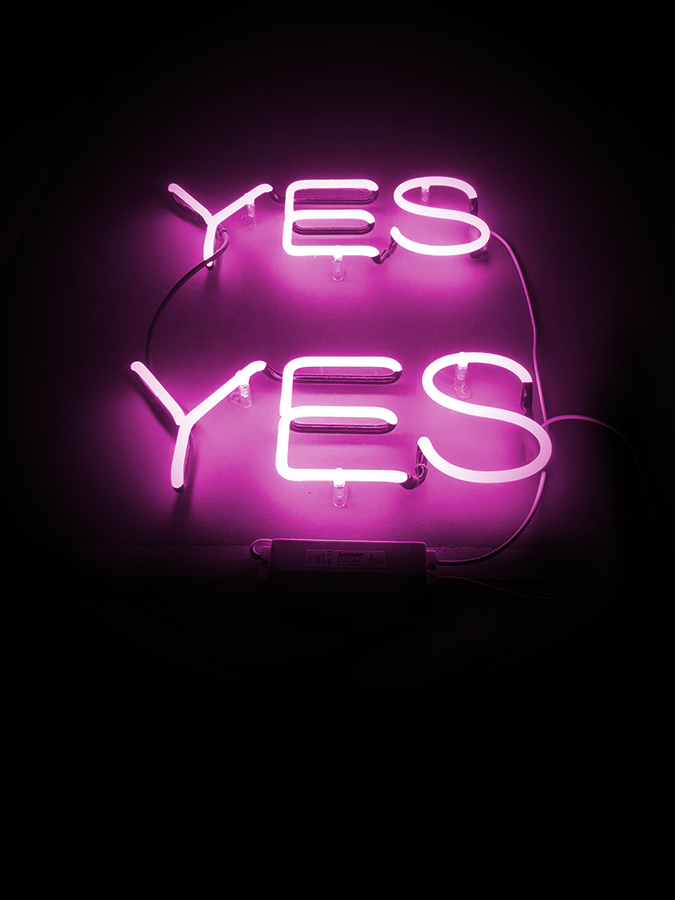 The world
needs

you – let's go.
You're a driven, talented force for good. You deserve to make the most of your hard work.
You deserve support to help you achieve your big vision – and you shouldn't have to sacrifice everything to get it.
You can keep researching and combining random advice you find around the web, or you can invest in yourself and get support that's designed to help YOU succeed on YOUR terms. You don't need another massive program – you need strategy & focus that's worth a damn, so you can get back to doing powerful work.
Secret Weapon Strategy™ is how you stay focused, stay accountable and make progress on what matters.
I'm here to guide you in the process of creating a high performing, lucrative business where you impact the masses without working yourself to the bone.
With my help, you've got 15+ years marketing, launch, tech-spertise and transformative program design in your corner to help you navigate the world of cultivating a thriving online business. (You also get the massive relief that comes with not having to figure it all out for yourself!)
Whether your goals are to launch a new offer, set up a sales funnel, or build six figures in recurring revenue, you'll find it here.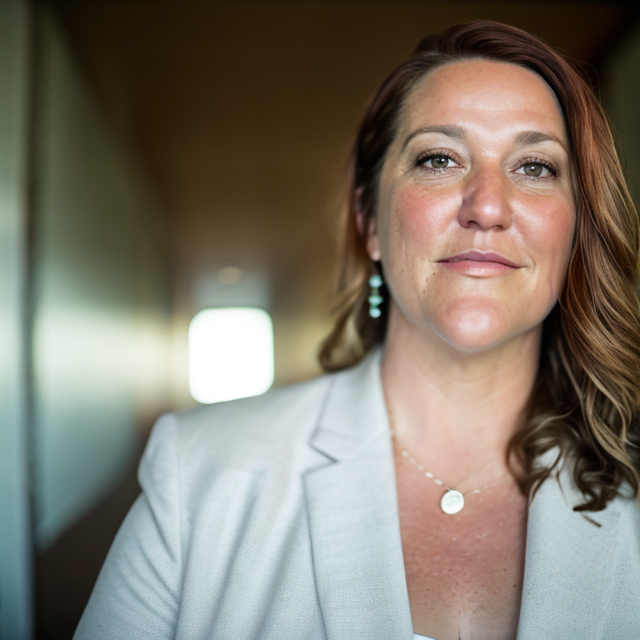 frequently

Asked Questions
What is Secret Weapon Strategy?
Secret Weapon Strategy is a six month, virtual support container where you can get business strategy and support on demand! It's all the good stuff about a high-ticket strategy consultant without all the premium commitment. Tuesdays, Wednesdays and Thursdays from 11am-4pm ET you have access to your personal business growth strategist (that's me!) via Telegram where you get the exact help you need, exactly when you need it most.
SWS kicks off with a roadmapping session 1:1 where we'll make sure your big vision is locked in and the path is laid out for you. Then you have weekly virtual support (via voice memos, text and group chats) to keep you focused and help you get shit accomplished.
How is Secret Weapon Strategy different than other programs?
Real talk, some coaching & support programs just aren't designed for people who are MAKING MOVES. Whether it's sitting on a group call waiting for your turn, wading through a massive DIY course, or taking "one-size-fits-all" advice and trying to make it work for your biz – you won't find any of that here.
Secret Weapon Strategy is what entrepreneurs like you want most… help when the going gets tough, from someone who understands what's best for your business, and that aligns with your vision – designed to help you get RESULTS.
I've built-in the essentials that I see WORK: as needed support and eyes-on-review so you can get help when you're IN THE WORK, proven templates and swipes to help you get things accomplished quickly, and the warm safe space to get advice and a big picture perspective when you need it.
What happens after I sign up?
Once you sign up for SWS, you'll get an invitation to book your roadmapping session.
While you wait for your session, you'll spend a bit of time mapping out the essentials of your biz and what's on your radar (this will help us keep your vision in mind as we work together.)
You'll also be invited to your very own private chat on Telegram, and to the group chat with other program participants.
Every Tuesday, Wednesday and Thursday you'll have an open line to get support, personalized review and strategic help on whatever obstacles occur along the way.
How do I know if I'm a good fit for Secret Weapon Strategy?
The folks who have gotten great results from this program have the following things in common:
You have an established brand & business (if you're starting out at zero, this program isn't right for you.)
You are a solo-preneur, coach or consultant who has experience serving your target customers with at least one proven (sold & delivered) offer, and want to take your business to the next level.
You take your vision seriously, but aren't looking to grind until you die – sustainable growth is the name of the game.
You have basic tech & marketing skills in place. This isn't about getting platform tutorials like how to post on instagram or send an email to your list. This is about strategic support and big picture systems guidance.
You are self-driven and motivated. I tell my clients that "I will stay two steps ahead, remove obstacles and clear the path – and I will match your energy." If you run, I'll run. If you need to be dragged along kicking and screaming, I'm not your huckleberry.
You've got a clear plan that you are working towards – this is all about support to help you achieve results. If you like to try something new every week, starting over every couple weeks, and don't have any clear goals in mind – this program isn't the best use of your time and energy.
How much time will this take?
Secret Weapon Strategy should help you spend LESS time spinning your wheels. We should be saving you time.
In some cases, you may get a recommendation to watch a video or do a workbook to help you blast through an obstacle unique to your path. In that case, you may spend up to 90 minutes learning & implementing something new…
Overall, this program is designed to save you from spinning your wheels, too much googling, caught up in stuff that isn't working or wondering if you've got something right.
What kind of responsiveness should I expect?
Your Secret Weapon Strategy Sessions are designed to give you real-time, actionable guidance when you need it most. You can reach out to me between 11am and 4pm (NY Time Zone) on Tuesdays, Wednesdays, and Thursdays.
I'll get back to you as quickly as I can to provide the strategic support you need.
This service is designed to offer high-value, focused guidance, so please be mindful and make the most of our time together.