Holistic Business Design + Growth Strategy
Work directly with a Business Growth Strategist to take your business to the next level. Get a big-picture growth strategy broken down into prioritized, step-by-step guidance & the accountability you need to achieve your vision.
This program is designed to holistically grow your business to new heights, with scalable systems & strategies to ensure you're getting every drop of value from your work.
If you're ready for one-on-one guidance, a prioritized, strategic action plan, unprecedented support, easy-to-follow resources and accountability – I'm ready for you ✨
Guidance & Growth Strategy to Reach Your
next level
How expert coaches, consultants, authors & thought leaders scale their businesses and build a lasting legacy.
You're not planning on working this hard forever, amirite?
You spent YEARS building a business you are proud of. (Damn right!) You've got an arsenal of content, established audiences and a few marketing systems. In the next few years, you want to slow down, and find ways to reach more people while doing less.
There has to be a way to leverage everything you've worked so hard to create. You don't have time to waste on low-ROI activities or hours of research. Trying to fit a bazillion growth strategies into your unique business isn't the answer.
You're ready to cut to the chase and enact a plan you can trust to get you to the next level.
There are SO many moving pieces in your business, from podcast episodes, published books, downloadables, courses, groups, email lists, & networks… you've created an absolute empire of assets in your business. It doesn't seem like you should have to work this hard?!
If you could figure out how to bring all your efforts into harmony, you could be making more money and working less! (You've got no shortage of inspiration for future projects!)
You're capable AF; you need someone to show you
the way

and keep you accountable.
Support for business owners navigating the complexities of scaling
Imagine having a growth strategist in your corner for the next 6 to 12 months who sees your big vision and is helping your business reach new heights. With ever-present tech-spertise, strategic guidance, and accountability – you are focused on reaching your Next Level. No more endless research or spinning your wheels, just results.
Sounds friggin' dope, right?
How experienced entrepreneurs scale & grow a sustainable business that thrives on autopilot.
Everyone's vision looks a little different. Your Next Level Plan is a holistic approach to growing your business that leverages everything you've created, solves any gaps, and puts you on the path to results.
Say goodbye to endless googling, spinning your wheels, getting overwhelmed with tech, or being distracted by shiny objects. You've got a strategy baddie on speed dial and never been more focused.
Templates, formulas, swipe files, tech & platform resources, referrals – you've got access to an arsenal of proven solutions. When you need it, it appears. You don't hafta do things the hard way ever again.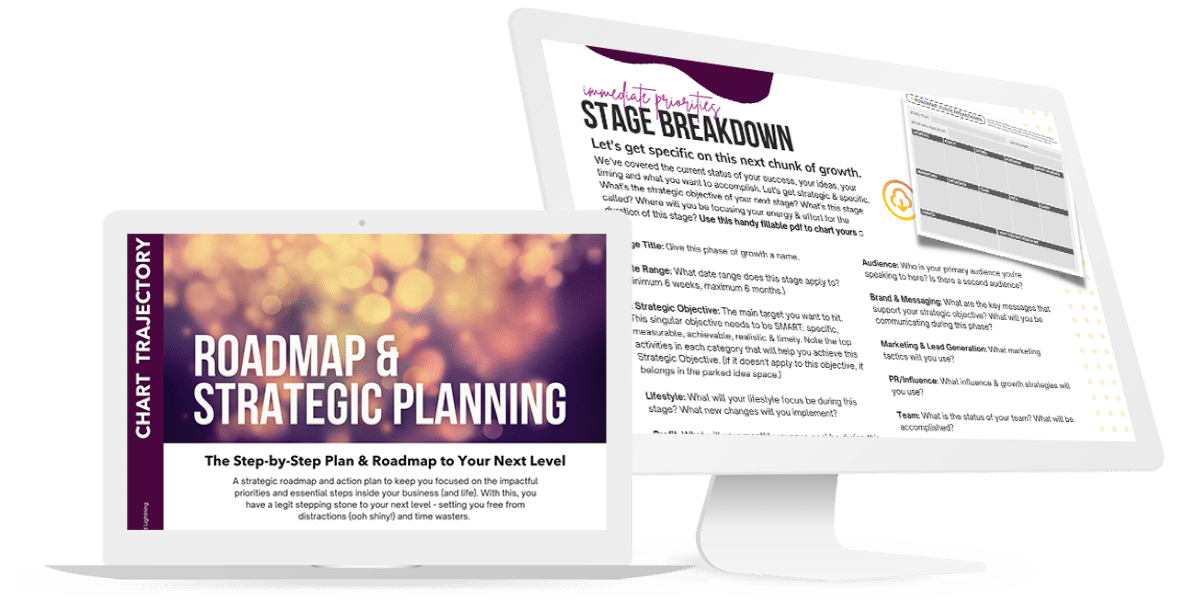 Growth + Systems + Accountability
1. Core Strategy Sessions
Together, we chart a plan of action to get you to YOUR next level of business. We work through the offers and assets of your business; the systems, your content, programs & offers. We'll review all of it and bring it into a harmonious system.
2. High-Value Tasks & Prioritized Opportunities
You could work on improving your business forever, but that's not a plan for results. We'll identify your most valuable opportunities & chart a plan that gets you focused on the activities that get RESULTS.
3. Personalized Feedback & Review
You don't have to guess if it's right or hope for the best. You've got an eagle-eyed strategist, marketing baddie, tech queen & sales funnel nerd at the ready.
4. Accountability & Focus
You spend enough time working in your business; you don't need to waste mental energy keeping track of what's next. You've got a program tracking tool, six week sprints and weekly task lists that you can GET DONE (we're not operating from overwhelm or urgency anymore – that's the whole point)!
5. Opportunities to Get Sh*t Done
Co-working sessions, network introductions, service provider referrals, copywriting intensives and brainstorming sessions – when you need it, you've got it.
6. Unprecedented Support
No such thing as wasting time spinning your wheels when we're bottling lightning. Anytime you get blocked or need help, your strategist is a voice memo away. Referrals, opportunities, relentless cheerleading, shortcuts & to-the-point straight talk are all included. We win when you win.
7. Leading Edge Insights & Expertise
You don't have to become an expert on the latest in marketing, scaling or business strategy cause that's how I spend every single day. Skip the googling and get strategic solutions that get results.
6-12 months strategic support
One-on-one strategy sessions, 2x monthly
Holistic + strategic growth plan
Marketing + sales systems review
On-demand voice message + email support
Project tracking board
Bottled Lightning Formulas
Templates + swipe files + referrals
Six week sprints
Weekly task lists (delegatable)
Service provider referrals
Next Level Strategy™ to build your next level business!
Let's see where you're at…
We start by taking inventory of your business, the many assets you've created and what you have at your disposal. We'll be making sure we squeeze every drop of value from what you've ALREADY built before we add anything MORE.
Chart where you're headed…
Everyone's Next Level looks a little different. Before we jump into action, let's make sure everyone on your ship is pulling in the same direction (and it's exactly where you want to go). We'll use this to chart your path to the Next Level.
Action + Systems Plan that gets results!
You've got a step-by-step plan to take your business to the Next Level, with the expert guidance you need to avoid obstacles & burnout. You're gonna love how it feels to be in control of your growth, your time and your energy.
If you're a newer business owner who needs help getting their foundational systems in place (like an audience + email newsletter + sales strategy + offer design), check out the Bolt of Insight Sesh. It's perfect getting a focused burst of progress for earlier-stage businesses who are doing it all themselves (for now).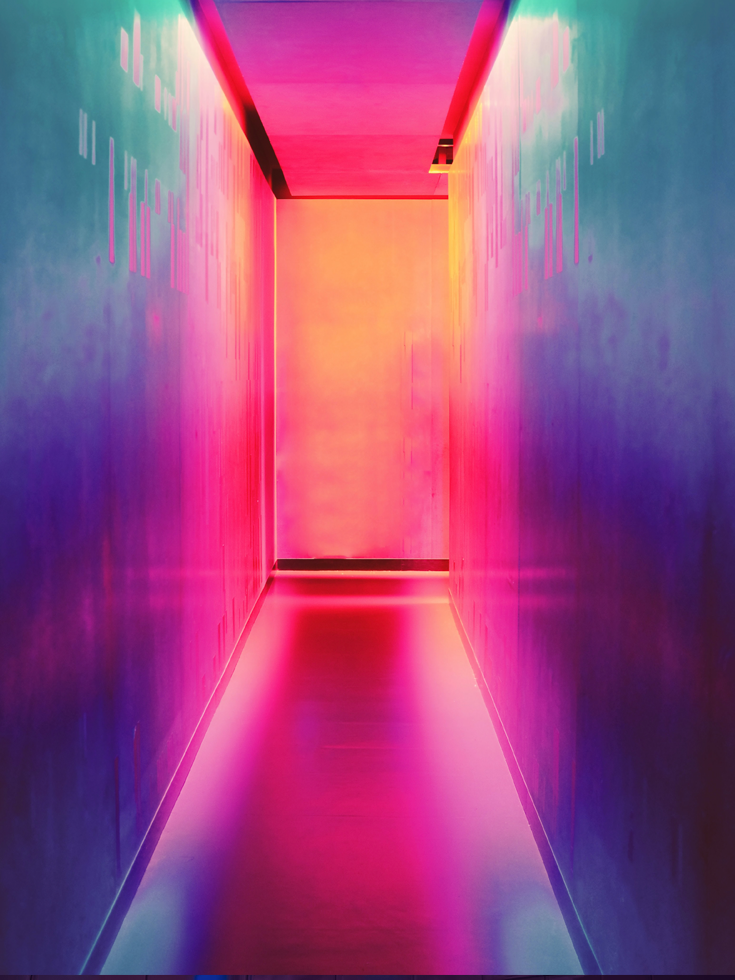 Experience the
next level

of your business (and life!)
You've found the guide with a proven plan to help you navigate scaling your business.
You can keep grinding at max capacity or install the systems your business needs to set you free from the grind.
If you've been in business for a while, serving your clients and building a brand, it's time to turn your hard work into future money. Bring your efforts into orbit & equip your business to thrive (and finally take some well-deserved time off).
Next Level Strategy™ is how you create a sustainable, reliably growing business that delivers results & sets you up for working less.
I'm here to guide you in taking your business to the next level so you can spend time on other priorities in your life.
With my help, you've got 15+ years of growth strategy, marketing, tech-spertise and program design in your corner to help you navigate the world of taking your business to the next level. (You also get the massive relief of not having to figure it all out for yourself!)
Whether your goals are to generate passive, recurring revenue, improve your sales & marketing systems, or get the confidence of knowing your business can thrive without you at the center of it, you'll find it here.
Let's see what's possible when we work together…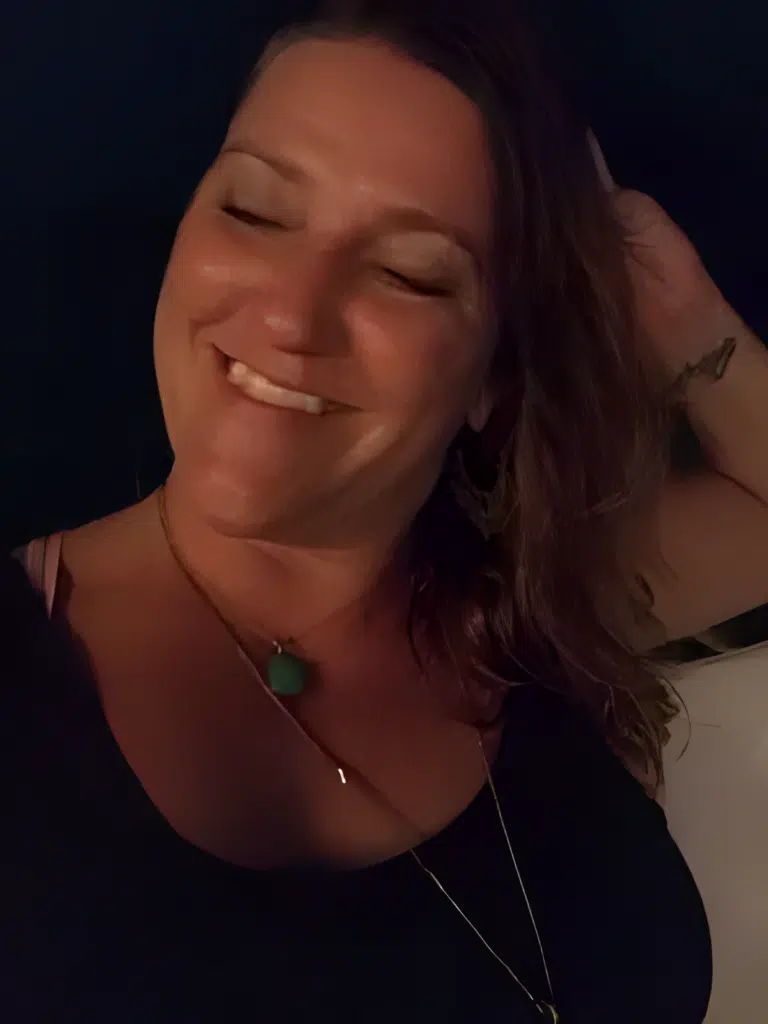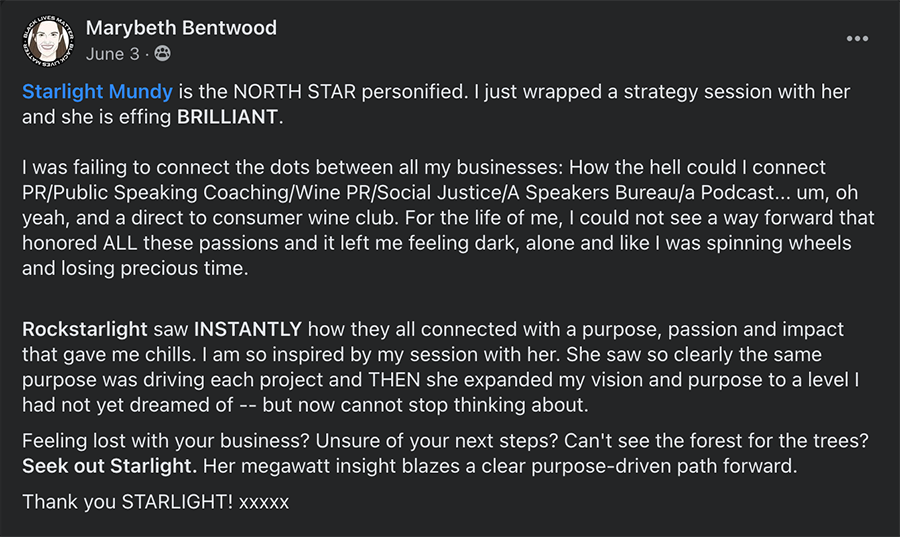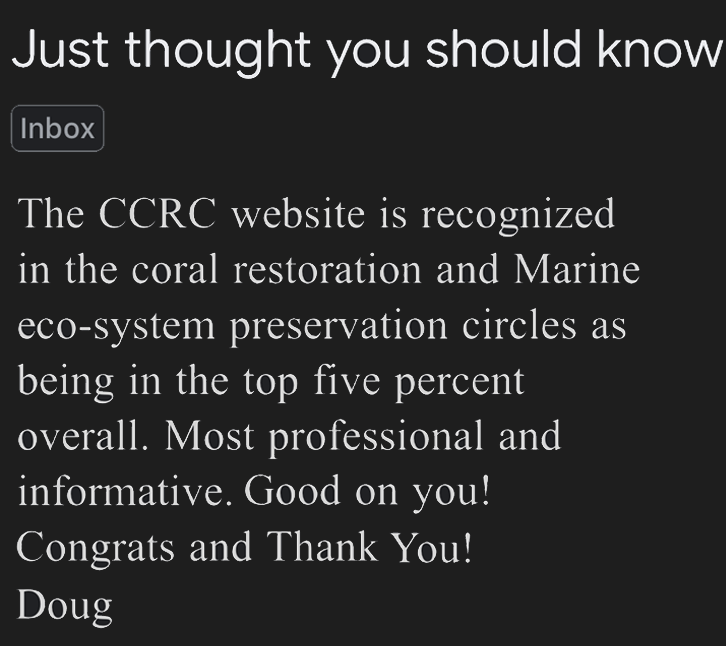 frequently

Asked Questions
How do I know if Next Level Strategy™ is right for me?
There's a few ingredients that make all the difference in businesses that are ready to get to the next level. Here's what you'll want to have in place before we start working towards scaling your business:
Consistent, established revenue streams (big strategy moves can't happen when you're starved for clients)

A healthy & well targeted email list (businesses who still need to grow their list to 2k+ have different priorities than one ready to scale), with at least one social platform audience to match.

Proven results with at least one, proven, one-to-one offer. This isn't your first rodeo. You've served lots of clients over the years, and know how to get results.

Creating content is already a part of your ecosystem. You've been talking to your target customers, engaging and delivering value for a long time. You know how to bang out content your audience cares about, and when you need it, you've got a team to help. (Creating & repurposing content at scale is tough when you're still honing in on your messaging.) With an existing arsenal of content, it's a lot easier to repurpose things into new, passive programs.

Established thought leadership. Businesses ready for Next Level Strategy™ have either published books, podcasts, courses, programs and been hosted by other audiences as well (or some combo of all of the above!).
What does working together look like?
You'll be meeting with your business growth strategist (that's me!) twice a month on a regularly scheduled day & time.
We'll review your progress, address any obstacles, and discuss next steps. This is how you stay focused on the highest impact priorities in your growth process (and avoid shiny object syndrome).

If you run into obstacles or start spinning your wheels between sessions, you've got voice memo and email access to me so that you don't waste any time being stuck.

When you need tech recommendations, tutorials, templates, swipe files, shortcuts, or clarity on how to make something in your business work – you'll be given access to the relevant resources from the Bottled Lightning Arsenal. (We've written a billion sales pages/email sequences/launch strategies… you don't need to do anything from scratch these days!)

If you have team members, you'll be given delegatable task lists and project briefs that help your team members pull in the same direction. If you need referrals to trusted service providers, we've got a Bottled Lightning Black Book we'll crack open to connect you with the right folks.

Every six weeks, we'll reassess your next 45 days of action to ensure nothing has changed, that you're continuing to make progress and that you have what you need. Once a year (or when we first start working together) we'll do a comprehensive roadmapping activity to ensure your vision is accurately captured and what we create for your business is gonna take you where you want to go.

If you're creating something – like a new program or offer – we'll guide you through the creation process with proven frameworks we've used to help our clients succeed for years.
What parts of my business are reviewed during Next Level Strategy™?
We start with your big vision and compare it to where you are now to identify the gaps.
Together, we'll review: your messaging, customers, sales funnels & systems, offers (and offer ideas!), existing content, audience growth, social proof, email list health, any paid or organic marketing efforts, books/podcasts/press, pricing, conversion tools and sales processes, support staff, onboarding & technology solutions in place.
From there, your business growth strategist (that's me) will give you a prioritized, stage-based action plan to close any gaps & get your business on the path to reaching your Next Level.
We
won't
dive into the legal parts of your business (like contracts and partnership agreements), or the in-depth financials that are better suited for your bookkeeper or accountant.
If you need expert guidance in a new skill set like closing sales, or how to delegate & hire support staff, I've got experts I'll refer you to.
If you need help implementing or want some service provider recommendations like virtual assistants, web designers, social media managers or copywriters, you'll have access to my proven providers, or be given a short list of suggested options.
How is this different from your other offers?
Solutions that Scale™ and Game Changing Community™ are programs that are focused explicitly (and intently!) on a single solution getting designed and launched. Next Level Strategy™ is designed to offer long term support, accountability and focus to help you grow your business
holistically
.
I have clients who have started by creating a new program with me, and then signed on with Next Level Strategy™ support to help their business continue getting results. For clients who want a longer timeline to implement new programs, Next Level Strategy™ is a good fit as it still provides access to Bottled Lightning Formulas without experiencing launch overwhelm or tight deadlines.
What if something comes up and I can't continue?
Life happens, amirite? While your agreement is to commit to six months or a year at a time, there are two scenarios for when this needs to change:
If something unexpected comes up and you need to take a short break, we can pause our working together for up to 45 days, and resume once you're ready.

If for some reason one of us has decided that we no longer want to continue working together, then 30 days notice is given so there's time to wrap up any active tasks. There's no refunds, but at that stage, we're free to part ways, no harm no foul. (Real talk, this hasn't happened often – but it's nice to know what the exit plan is in case things go sideways. I like to keep expectations real crispy clear.)
What about Co-Working or Intensive Sessions?
Sometimes, my clients like to have focused copywriting sessions (let's bang out those sales pages!) or activity intensives to get something beefy accomplished in a short period of time. These are scheduled as-needed and may include other clients who need the same outcomes. These as-needed intensives are included with the program and do not incur an additional cost.
Are you
motivated

to build a Next Level business?
Experience a business that sets you free
Experience what it feels like to be free: of the constant task juggling, wasting time on low-ROI activities, getting distracted researching new tactics and spending all your energy on serving clients.
You've worked so hard to create a business on your terms, invest in your future by ensuring your business will serve you in this next stage of your life. Bring the many assets you've built with your business into a concert of growth that brings more revenue, while working less.
Next Level Strategy™ is how your business captures growth in a bottle.